TICKETING SALES for a Concert Near You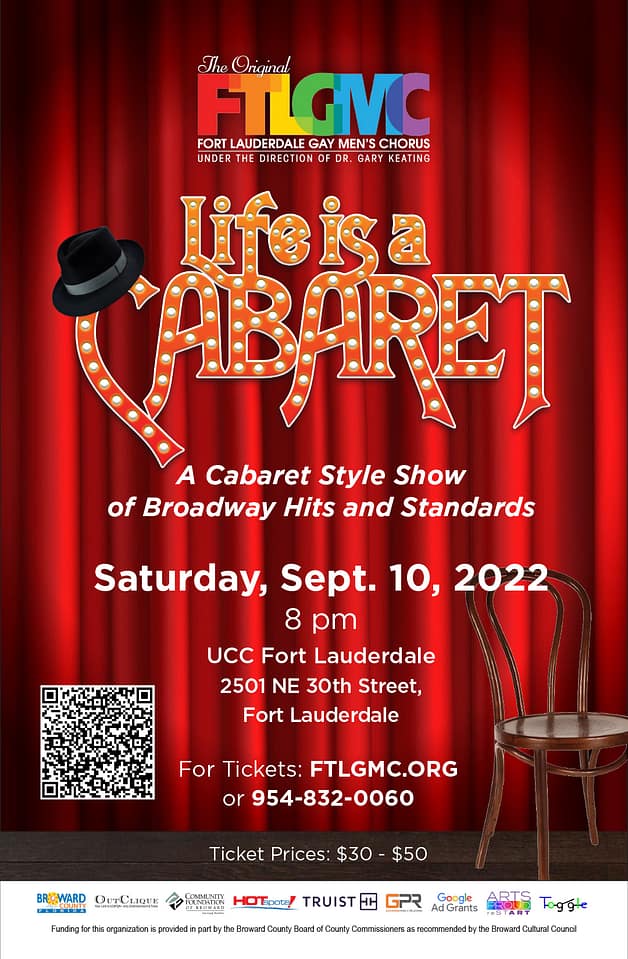 We'll be updating our Fort Lauderdale Gay Men's Chorus YouTube channel regularly with clips and photos of this and our other Fort Lauderdale Concerts.
Join our mailing list now to stay informed about ticketing sales and help us spread the word with one click on Tell A Friend!
We are proud to continue under the direction of Dr. Gary Keating
The Fort Lauderdale Gay Men's Chorus is proud continue our close partnership with the founding director of our organization, Dr. Gary Keating. Considered the founding father of all gay men's choruses of south Florida: including ours and others. We are excited that Dr. Keating continues to nurture and take us under his wing and we look forward to more performances that will take us to new heights! Click below to read more about him.
Meet Gary
We would love for you to come sing with us! Joining the Fort Lauderdale Gay Men's Chorus is easy! Gay Men sing with us from all over south Florida. You just need to stop by one of our Wednesday rehearsals and be committed to regular rehearsals and learning fun music! For more information, click below or call 954-832-0060. You will be glad you joined our chorus family!
Join the Chorus
Enjoy this clip from "Our Time with Sondheim" Fort Lauderdale Concert: "Gee Officer Krupke" from Leonard Bernstein's musical, West Side Story